You just need The Basics see the Northern lights / Aurora
You need to be north or south enough. EG: Lapland, Finland, Iceland for north. Southern Australia and New Zealand for south. (and a lot of other countries but these are examples.)
A geomagnetic storm.
Clear skies.
The Basics are Location + Darkness + Storm + Weather = Northern Lights viewing.
Although being very far North (Arctic circle) you have a 50/50 chance of seeing mild aurora.
The basic tools I have added to this page is a 3 day prediction of Space weather.
*Note the time is in UTC.
Activity map for Finland. Then the red dot turn blue you have a chance to see the northern lights.
The third has – Activity on the sun – Solar Flux – Kp on earth. (solar flux effects satellites and radio transmissions worth a read)
The Basics list of websites are 3 clear and simple sites. (Each opens in a new tab.)
Spaceweatherlive has a lot of clear tools when they change from green to yellow or red then things are happening.
Softserve has a unique short term prediction service.
Ilmatieteenlaitos is the Finnish weather service in English.
Once you get used to seeing and understand the data please check our other page of links https://anthony.fi/aurora/best-aurora-links/
When is it arriving? Nothing is guaranteed until you see it. When is a storm due?
These tools will help increase your chances of seeing the Aurora
Websites
https://cdn.fmi.fi/weather-observations/products/magnetic-disturbance-observations/map-en.png
Colours will change pending on activity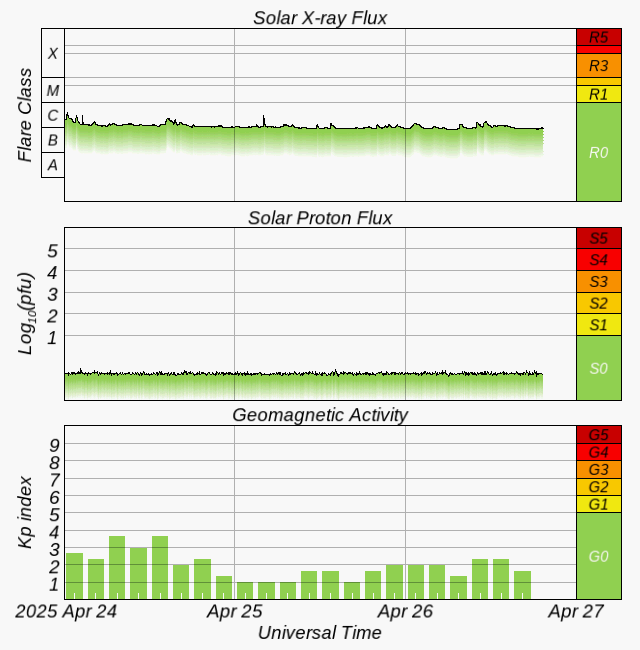 Most apps or website data is displayed in UTC time which can be confusing. www.time.is is a useful website to find out the UTC.